Lauflicht-Funktion der SEQUA LED-Steuergeräte
Das optische Highlight aller SEQUA LED-Steuerungen: Weich gedimmtes, stufenweises Einschalten der Treppenbeleuchtung. Bei der Nutzung der Treppe von zwei Personen läuft das Licht besonders effektvoll aufeinander zu und schaltet sich von der Mitte ausgehend wieder aus
Control unit Professional - complete set for automatic LED staircase lighting
Maximum performance and the greatest possible customizability: The excellent Professional series of our automatic staircase lighting for demanding projects and diverse applications. Presence detector connection for an...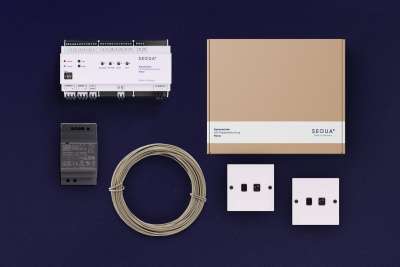 Home control unit - complete set for automatic LED stair lighting
The Home control unit is characterized by its ease of use: It is supplied fully preset and in a complete set with two matching motion sensors and a powerful power supply. Simply unpack and get started Soft-switching,...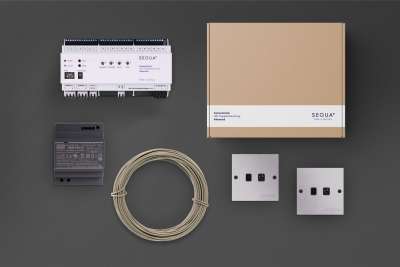 Advanced control unit - complete set for automatic LED staircase lighting
The Advanced control unit with increased switching capacity is also suitable for long staircases in old buildings and offers you the most frequently requested functions of LED staircase lighting at a special price-performance ratio...