Products from OSRAM
Ein Mehr an Lebensqualität zu bieten, das war schon immer unser Antrieb bei OSRAM. Vor fast 100 Jahren haben wir mit dem ersten elektrischen Licht unsere Städte lebenswerter gemacht. Und mit dem ersten Auf- und Abblendlicht haben wir schon früh für mehr Sicherheit im Straßenverkehr gesorgt. Heute eröffnet uns die Digitalisierung unzählige neue Möglichkeiten, die weit über das einfache "An" und "Aus" von Licht hinausgehen.
No results were found for the filter!
IP66 waterproof
24V - 2W/m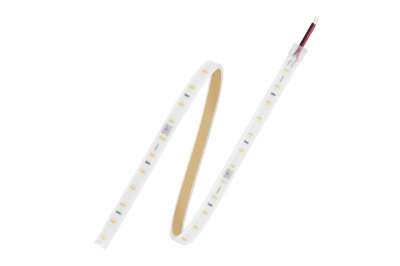 Waterproof 500 cm LED strips from OSRAM
The waterproof OSRAM LED strip is ideal for outdoor projects and with 2.8 W/m is particularly energy-efficient. In addition to the advantage of energy savings - 500 cm of the strip require just 14 W of power - there is also the...