Products from Hager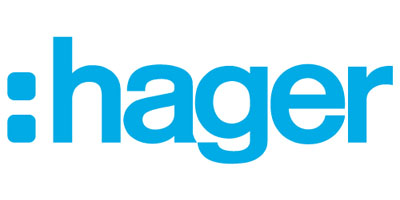 Lösungen und Dienstleistungen für die Elektroinstallation, die allen Anforderungen gerecht wird – dafür steht die Marke Hager seit 1955. Ob im Wohn- oder Zweckbau: Das innovative Angebot von Hager ist umfassend und reicht von Energieverteilungs- und Zählerplatzsystemen über Leitungsführungs- und Raumanschlusssysteme bis hin zu Sicherheitstechnik und intelligenter Gebäudesteuerung. Für eine rundum einfache und sichere Installation durch das Elektrohandwerk.
No results were found for the filter!
Small distributor for LED controllers
Small distributor housing ideally matched to our staircase lighting systems for mounting the control units and power supply units. The housing provides space for the LED control unit and the power supply unit for the power supply. It is...